Previous Releases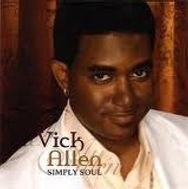 Simply Soul
1. Creepin' Ain't Easy 
2. I'm So Sorry 
3. I'm Giving It Up  
4. She's Good To Me 
5. Who You Been Giving It To 
6. Lady Of Magic 
7. Something Freaky To You 
8. Why Don't You 
9. Funky Line 
10. Lord You've Been Good To Me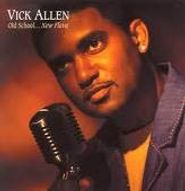 Old School...New Flava                                                        
1. Hold On  
2. Wrong Place Wrong Time 
3. I Better Walk Away 
4. I'm Going Home  
5. Clean House 
6. Marry Me  
7. Mr. Telephone Man  
8. Giving Up  
9. So Sweet So Fine  
10. A World Where No One Cries  
11. Let's Dance (Stepper's Remix)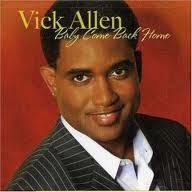 Baby Come Back Home
1. Baby Come Back Home 
2. When You Pack Your Bag 
3. Since You Been Gone 
4. Breaking Me Down 
5. New Way To Cheat 
6. Good Love 
7. The Same Thang 
To listen to and purchase these cd's visit www.malaco.com or www.iTunes.com
Truth Be Told...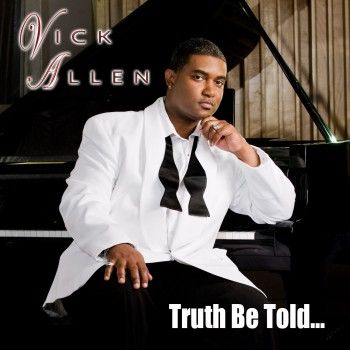 1. I'm Hooked
2. If They Can Beat Me Rockin'
3. I'm Thankful (For My Woman On The Side)
4. I Need Some Attention
5. Forbidden Love Affair (The Preacher Song)
6. You Stay On My Mind
7. As Long As I Got My Baby
8. I Know You Got A Man
9. Trying To Break Up My Home
10. Brand New Woman
11. That's Heaven To Me
By 
This review is from:

Truth Be Told (Audio CD)
Sequencing a full-length CD is an art unto itself and the best kept secret to making a solid album. As important as it is to stack strong tracks near the beginning of an album, it's often those last one or two songs that make the difference in getting a listener to come back again and again. R&B hit- maker, Vick Allen, and his newest CD "Truth Be Told..." is an 11-song Urban / R&B treasure, and is a perfect example of getting it right. Opening with the appropriately titled "I'm Hooked," an up tempo, Al Green-like groove punctuated by Memphis-style horn bursts, Allen sets the tone for the diverse platter of R&B that follows. "You Stay On My Mind" is an inspired piece of infectious Southern Soul, while "Forbidden Love Affair" finds Allen revealing his inner R. Kelly; and "As Long As I Got My Baby" serves up a dash of funk, it is followed by the completely contemporary soul of "I Know You Got a Man." Regardless of style, though, "Truth Be Told..." is seamless and cohesive, linked as it were by inventive and smart arrangements, superb musicianship, and the kind of background vocals that defines great Urban music and, of course, Allen's smooth high tenor, a voice that alternately echoes Green, as well as lesser known R&B luminaries like Eddie Kendricks, Tyrone Davis or Howard Tate. But it's the CD closer, "That's Heaven to Me", a solemn and uplifting Sam Cooke cover with the kind of message and melody Stevie Wonder later perfected on songs like "Heaven Help Us All" that seals the deal and will ensure repeated listens. Sequenced for maximum effect and filled with classic R&B grooves from beginning to end, Vick Allen's "Truth Be Told..." CD is a terrific album and a welcome addition to the Soul field.
To listen to and purchase this cd visit www.soul1st.com , www.cdbaby.com or www.iTunes.com
Soul Music
Soul Music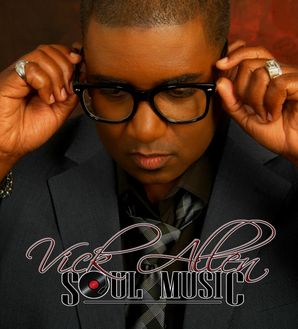 Track Listing
1. Have A Good Time
2. I'm Tired of being Grown
3. My Baby's Phone
4. Soul Music
5. True to Me
6. I Gotta Have It
 (featuring Tre Williams and The Revelations)
7. Party All Our Blues Away
8. I'm Thankful (For My Woman On The Side)
9. Crazy Over You
10. 99.999
"I'll Take Your Word For It"