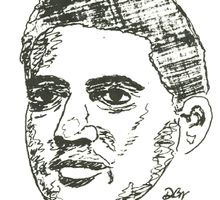 Daddy B. Nice's

TOP 25 SOUTHERN SOUL SONGS OF 2012

1. "Soul Music"---Vick Allen

"This sleek, Willie Claytonesque ballad reminds me of what Peggy Scott-Adams told me about meeting Vick by chance when he was still singing gospel. Peggy was yearning to get back to Gospel Music, while Vick wanted to move to R&B. Looks like Peggy passed the baton to Vick. He's done nothing but get better, and today he's one of the most charismatic performers in Southern Soul."
"Vick Allen's head nodding, as he sang "Soul Music" in the video for arguably the best single of the year proved to be the exception to the rule of mediocrity amongst stars in 2012, notching a number-one tune less than two years after hitting number one in 2010."
Southern Soul and R&B. Com AWARDS 

1. Best Ballad: "Soul Music" by Vick Allen

2. Best Male Vocalist:
"Soul Music"

by Vick Allen